Hampshire's integrated hydrotherapy, physiotherapy and training centre
At the Canine Fitness Centre, we specialise in the management of pain and optimisation of performance in pets and working dogs. We cater for animals with arthritis, agility, sporting or working dogs with injury and any pet recovering from surgery. We also advise on animal health, weight loss and can advise on training programmes to help prevent injury.
We seek to discover the underlying cause of pain and treat this via a tailored mix of our different therapies and services. We offer small animal physiotherapy, sports massage and hydrotherapy for dogs amongst a variety of other complementary pet services in the heart of Hampshire.
Canine Health Guides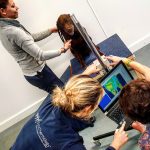 Thanks for joining us on the 3rd October to get an introduction to Veterinary Physiological Imaging, also known as Thermal ...
Read this guide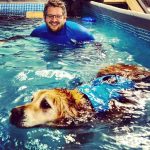 Hydrotherapy has become synonymous with 'swimming' but your dog engaging with a controlled aquatic environment is far more than that ...
Read this guide
---
Our Rehabilitation Services
We combine the expertise and specialist disciplines of our resident veterinary care experts across a broad range of rehabilitation programmes for dogs and small animals. Our approach is to work closely with your Veterinary surgeon and cross refer to different therapists as appropriate to the condition of your animal so that they always get the most suitable treatment.
---
Our Fitness Activities
---
Our Rehabilitation Experts



Leanne Turner

Physiotherapist


AdvCert Vet Physio, BSc(Hons)




Tom Worman

Hydrotherapist


Cert HSA, RCH, PGDip, BSc(Hons)
---
What Our Clients Say
Very knowledgable and made our young GSD feel comfortable from the very beginning

Ella
Very friendly, brilliant service definitely recommended this place

Belle
Brilliant set up. My lad is terrified of deep water but Tom made it fun.

Rhys
He seems very energised so obviously did him good

Gus
I can't believe how much his water confidence has progressed in just a few weeks

Rodney