Stoner Hill, between Owens Cycles and the top of Ashford Hangers (little Switzerland) will be closed between 0800 and 1600 today (18th October 2021) please see below for alternative route and driving instructions. Please allow an additional 10 minutes to your journey time.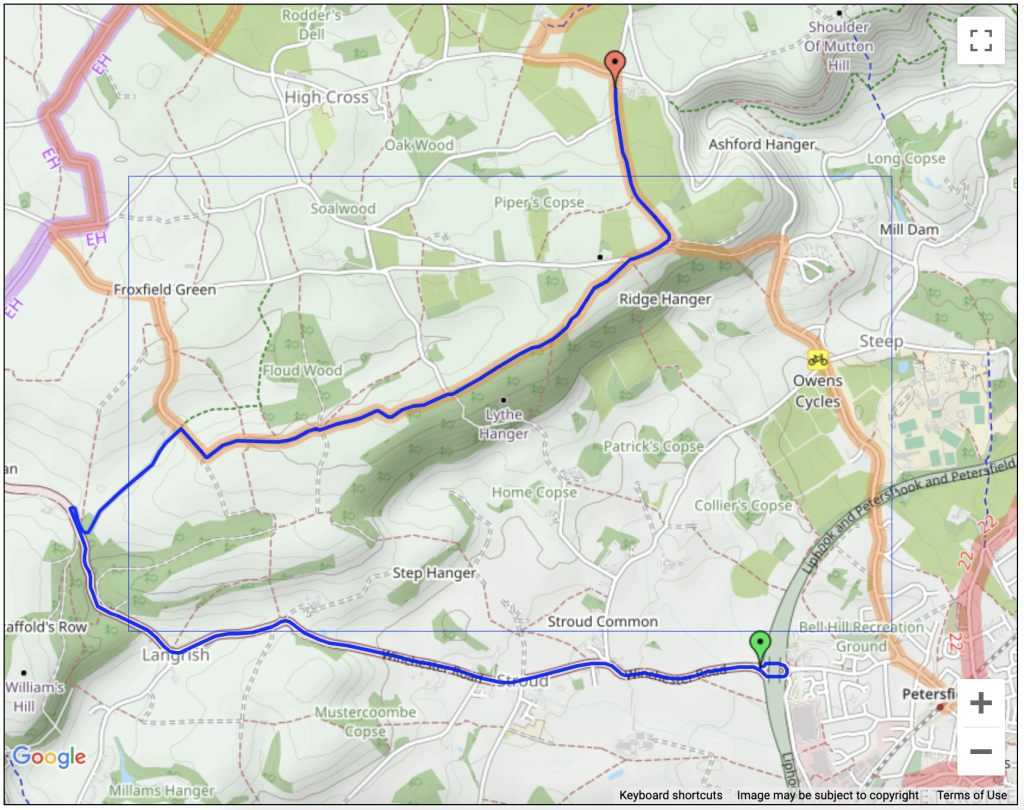 From the A3 take the A272 signposted Winchester
Drive through Stroud and Langrish
As you exit a woodland just beyond Langrish take the turning on the right signposted Froxfield Green
As you enter the Hamlet of Froxfield Green take the 90 degree bend to the right around the church
Keep going straight ahead on this road (Ridge Top Lane) for 1.8 miles (signposts read "Stoner Hill")
The road will take a sharp bend to the left becoming Stoner Hill Road
The Canine Fitness Centre is 0.5 miles further on the right.
The signage marking the gateway is obscured from view so be careful not to miss it – if you've arrived at the cross-roads you've gone too far!